Lebanon Eyecare Associates provides thorough eye examinations, contact lens fittings and supplies, quality custom made eyewear in approximately one hour* including Bifocal and Progressive Lenses and the largest selection of frames in the area, including most major designer frames.

We accept most vision plans and medical insurances. Most major credit cards accepted. Call for an appointment today.

Office Hours:

Monday

Tuesday

Wednesday    

Thursday

Friday

Saturday

Sunday

9 AM - 8 PM

9 AM - 8 PM

9 AM - 6 PM

9 AM - 8 PM

9 AM - 6 PM

Closed

Closed

Lebanon Eyecare Associates

2627 W. Cumberland St. 

Lebanon, PA 17042

(717) 272-3068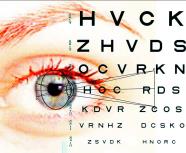 Glasses In Just 1 - 2 Hours


  ****OFFICE REOPENING NOTIFICATION****

(Updated 06/01/2020)

Phone lines are now open from 9am to 5pm to schedule appointments, order contacts and answer any questions you may have. Our office is opening for regular business on Monday, June 8.  Certain protocols will be in place due to Covid-19.  Masks are required at this time. We appreciate your patience and cooperation! Thank you and we look forward to serving your eyecare needs!